Start & Scale
The Facebook advertising masterclass
Learn the skills, strategies and tools you need to drive sales directly to your website using the #1 digital marketing tool: Facebook and Instagram ads.
Register Today
Dive in to the Facebook Advertising Masterclass
The Problem
You know you should be running Facebook ads, but aren't sure who you can trust to teach you.
You feel like you've wasted tons of money hiring the wrong team to do it, and you're still not sure how to take advantage of this marketing channel.

You're frustrated that you might be missing out on a huge opportunity for your career or your business.

You're constantly targeted with ads for products you're interested in and wonder what their secret is.
The Solution
In 2020 digital brands are often spending between 75-90% of their marketing budget on Facebook and Instagram ads alone.
The reason for this is simple: The platform is the single best tool for growing your sales immediately!
Can you imagine what it would feel like to wake up to 100 or 1000 new orders overnight?
What would it feel like if you were able to confidently put your sales on autopilot?
Imagine being able to do all of this without having to invest five figures in an expensive agency that leaves you without any profits.
Tired of spinning your wheels bouncing between email, SEO, content, Youtube, Influencers… and not seeing any real results? There's an easier way.
Start & Scale: The Facebook Advertising Masterclass
The step-by-step process to create, launch and scale Facebook ads for entrepreneurs, marketers and people who want to learn this important skill once and for all.
The Facebook advertising masterclass
Start & Scale
$1999
A 6 week course with a complete guide on how to run and scale Facebook ads. This course uses a future-proof strategy based on proven best practices. No gimmicks or "hacks". These techniques have scaled businesses from $10k to over $1 million in monthly sales. Register today
How is Start & Scale different from other courses?
Six Modules

Everything you need to know to start, launch and scale your e-commerce or online business using Facebook ads

ADVANCED INSIGHT

The scaling tactics that will take you from $10 to $100 to $1000 in daily ad spend while maintaining and even improving return on ad spend

LIVE DEMOS

Watch live demonstrations of every strategy covered, using a real business and actual ad dollars

ACCESS TO THE INSTRUCTOR

As a student you'll get bi-monthly access to course instructor Mary-Rose to answer questions LIVE!

EXPERT ACCREDITATION

Taught by a Shopify approved Facebook Advertising expert who helped scale huge brands like Knixwear and Mejuri
Features
Take a Look Inside the Masterclass
Creating Audiences

Build Lookalike and Interest based audiences that target your perfect customer.

DESIGN CREATIVE THAT CONVERTS

Learn the secret formula successful brands use to create ad creative that drives instant sales.

STRUCTURING CAMPAIGNS

Form objectives to ad sets – make all the right decisions to structure your campaign for scale.

SALES FUNNEL STRATEGY

How to turn cold traffic into hot leads through a proven prospecting to retargeting funnel that works.

ANALYZING YOUR RESULTS

Learn which data points are the most valuable in driving better results and use them to perfect your ads.

SCALING YOUR SUCCESS

Learn how to turn 5 sales into 10, and 10 into 100, with a future-proof strategy that scales up to 7 figures.

BONUS CONTENT

List of top performing ad creatives

Bi-Weekly office hours for live Q&As

List of tools and resources for video and ad creative

Access to me anytime over email for 1:1 support
RESULTS
Create high-converting Facebook ads so that you can convert the right traffic into valued customers.
Confidently build your first advertising Campaigns and scale winners to double or even triple your sales immediately

You'll learn how to analyze business results (sales, money invested, conversions) with Facebook ads so that you can save money and invest in ads that are converting

Use the MR Framework to create your photo, video creative and ad copy so you can convert a casual Facebook scroller into a customer

Discover the process to test new audiences and scale in new markets

Discover the future-proof best practices to increase sales with paid advertising so that you don't need to learn a new strategy every time the algorithm changes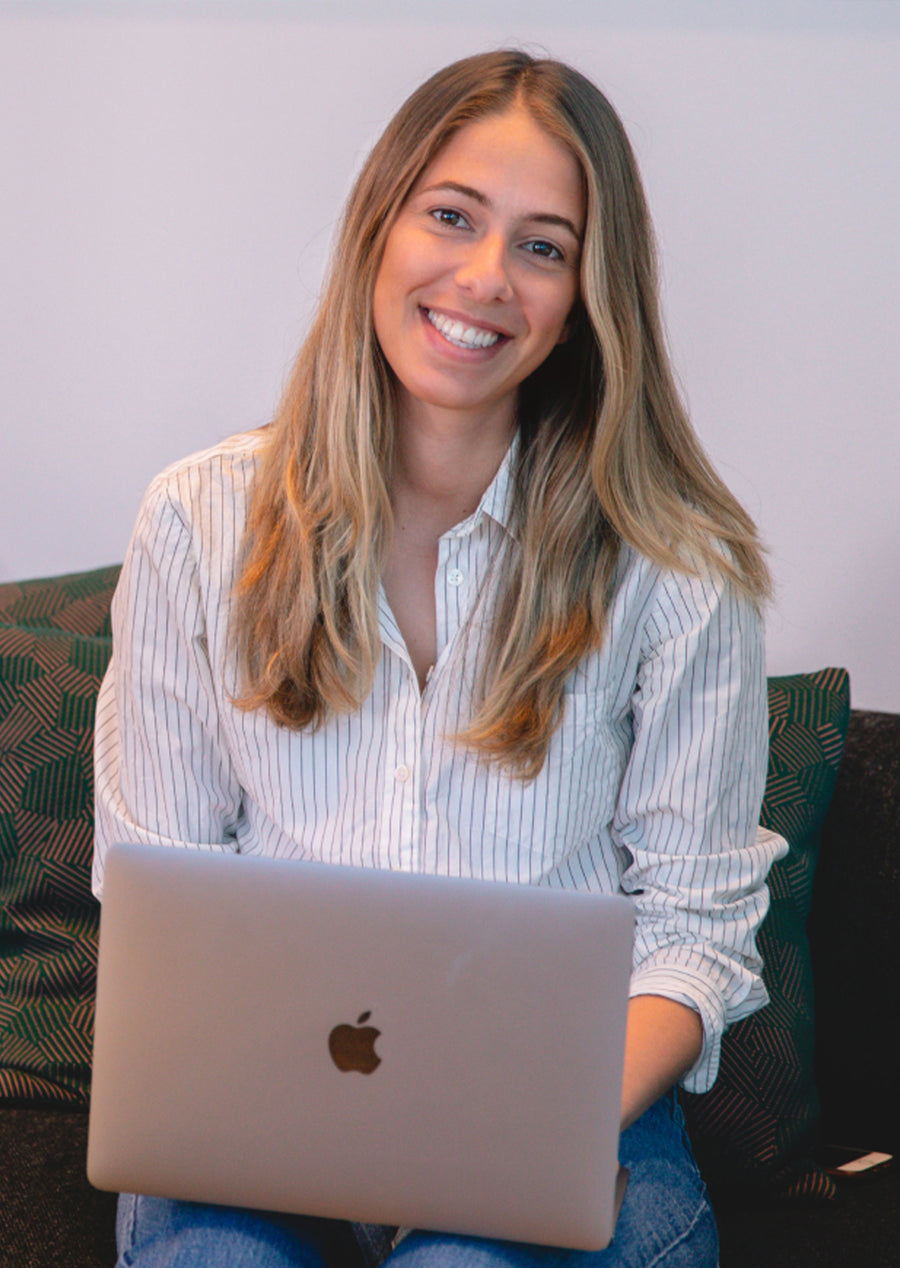 Hi! I'm Mary Rose —
I personally cannot wait to help you scale your business using Facebook ads! Why? Learning Facebook Ads has transformed my life and the life of my clients. It has given me the opportunity to quit my job and start my own consultancy, where I manage million dollar monthly advertising budgets for some of the biggest brands in North America.
I also get to teach entrepreneurs and other marketers everyday how to do exactly what I do on their own! I love spreading knowledge about digital marketing and actually watching those I help start a business, increase their sales and earnings, and enjoy the same independence I've created for myself.
I look forward to working with you personally inside Start & Scale: The Facebook Advertising Masterclass!

Testimonials
"This course really helped breakdown an unfamiliar and intimidating platform into something very digestible, easy to understand and easy to execute."
"Getting Mary-Rose's help was hugely beneficial for scaling our business rapidly. She really holds your hand right through the process and knows it much better than anyone else we've dealt with."
"If you have an apparel company or an e-commerce company, you're going to want to learn from Mary-Rose. Working with her has been a game-changer and there has been such an increase in sales. On the first day we saw our ad dollars working."
FREQUENTLY ASKED QUESTIONS
We're here to help
YES! When i say "Facebook Ads" that refers to the entire suite of Facebook owned properties, including Instagram! I focus a lot on Instagram since it is a massive driver for sales!
Although anyone can take this course I have curated the content to be the most valuable to entrepreneurs or people working in marketing or e-commerce.
The course is designed to be taken at your own pace. Each lesson contains short 5-10 minute videos. The course is made of 6 modules with 3-5 lessons each. You can binge all the content at once or do one module a week. I recommend doing it over a few weeks to give yourself time to let the information sink in.
Of course! You won't ever feel on your own. I host bi-weekly office hours where I can answer any questions you have live. You are also free to email me throughout the course with any personal questions about your ads or business.
My goal is to make sure everyone who takes this course walks away from it with all the knowledge they need to feel confident running Facebook ads at any level. If you take the course and still feel like you didn't get what you expected out of it, you can email me and work to find a solution you'll be satisfied with.
All participants will have full access to the course for 10 weeks and all of the worksheets and downloadable resources are yours to keep forever.
Yes! If you're a business owner who wants to level up the skills of your marketing team, or a group of friends looking to take the course together I am happy to offer group rates depending on the number of sign ups. Email me at info@maryrosesutton.com to learn more!
Enroll in Start & Scale: The Facebook Advertising Masterclass
If you've made it this far, I imagine you don't want to wait another year, or even another day before starting to learn Facebook Ads for the first AND last time!
REGISTER TODAY